Tips &
guides for
cable-TV
Do you have noise or pixels on the screen, or do you have a black screen? There is a good possibility that your antenna installation is the problem. Get good advice here.
Bad image quality? Here are the typical sources of the problem.
Interference in TV signals is caused, in the majority of cases, by bad or defective cables, splitters and installations in the house. Here are the typical error sources that do not provide enough protection against interfering signals and should be replaced.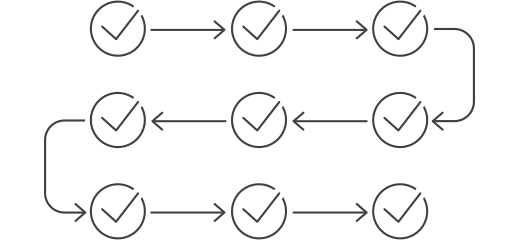 Step-by-step debugging of the antenna installation
This is a thorough guide to debugging the antenna installation. The guide is built upon an exclusion method where step 1 is the simplest solution. We guide you through the entire process.
Worth knowing about in home amplifiers
Read about how a cable-tv network functions, and learn more about why it can be necessary to use an in-home amplifier.