Tips & guides
for WiFi &
internet
Are you not receiving the bandwidth that you are paying for? Do you often lose your internet connection in the home? Find good advice and solutions here.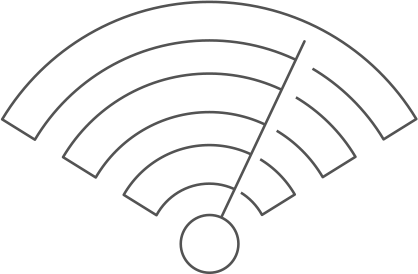 What can you do to resolve sluggish WiFi (without it costing anything)?
DKT WAVE2 WiFi Mesh System
The solution to bad WiFi coverage and slow Internet
DKT WAVE2 WiFi Mesh System is a new, intelligent technology for stable and fast WiFi throughout your home. Is installed within minutes, and givers you a whole new and better WiFi experience, that actually works.